A COMPETENCY IN IMPLEMENTING THE MEDIUM TERM EXPENDITURE FRAMEWORK (KPJM) OF BUDGET FIELD ON FINANCIAL AND REGIONAL INCOME DEPARTMENT OF WEST SULAWESI
Keywords:
Implementation of MTEF, financial managers, budgeting
Abstract
This study aims to determine the extent of the readiness of the competency of the Civil Servant (ASN) in the implementation of the Budget Sector Medium Term Expenditure Framework (KPJM) of budget field on financial and regional income department of west sulawesi.  The method used in this study is a qualitative method with a descriptive approach, where this study uses interview guidelines as the main instrument of data collection. The informants in this study came from the staff of the budget department of BPKPD west sulawesi one person, secretary of BPKPD one person, the head of the budget department one person, the head of the sub-sector of the budget three people, the budget staff seven person. The results of the research are that the Medium Term Expenditure Framework system program is ready to be applied in the Budget Sector of the West Sulawesi Province Finance and Regional Revenue Management Agency as one of the needs in streamlining the management of the budgeting process, as well as the required competencies which have been a concern in terms of the ability to operate the Medium Term Expenditure Framework system is ready, only a little constrained by the absence of socialization or training and the absence of work guidelines for the application of (KPJM) as a reference for operating the (KPJM) system.
Downloads
Download data is not yet available.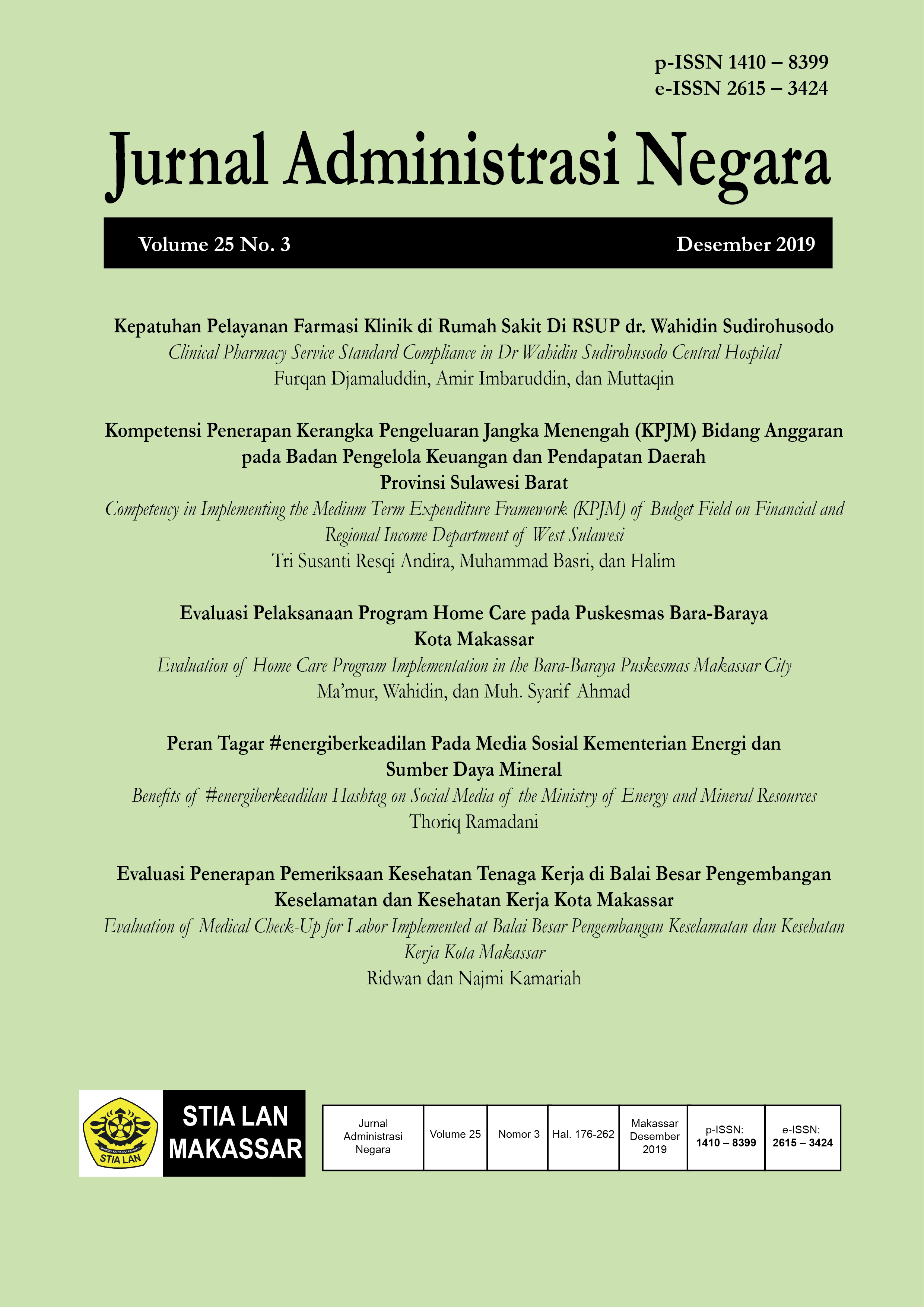 Downloads